| | |
| --- | --- |
| | Looking for Incredible Casuals Merchandise? |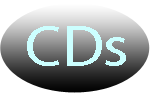 The Incredible Casuals are sort of proud to announce the unlikely re-appearance of the Inedible
Casserole
series, out of print for more than 25 years, and now available online only at ChandlerTravis.com.
The Inedible Casseroles were originally a subscription series of cassettes, issued every other month from April, 1983, to February, 1984, mostly featuring the band's original line-up of Rikki Bates (aka Vince Valium), Steve Shook, Johnny Spampinato, and Chandler Travis. (A seventh
casserole
came out much later, around 1990, with then-new Casual Aaron Spade.)
Rip Your Mother
CD (Iddy Biddy, 2010, 19 tracks, limited edition, $14.00)
Order "Rip Your Mother"
The Casuals' first new release in six years features 6 unreleased originals, 8 new covers (including Andy Partridge's "Sonic Boom", Lonnie Mack's "Wham", and the dbs' "Neverland"), a handful of old faves, an oddity or two, and some words of wisdom from the bassist, all recorded live at the Wellfleet Beachcomber between 2005 and 2009, plus a bonus track from the original line-up, recorded way back in 1983. Loud, sloppy, almost entirely reason-free, and we're only printing 200, so get 'em while you can!

World Championship Songs (1980 - 2007)
CD (Iddy Biddy, August 2007, 24 tracks, $14.00)
Order "World Championship Songs"
Our first attempt at a "Best Of"-type retrospective includes many favorites, plus a few things (singles, EP cuts, RadioBall excerpts, and stuff heretofore only available in Japan) that you can't get anywhere else nowadays, plus liner notes by John Swenson.

Nature Calls




CD (Iddy Biddy, June, 2005, 15 tracks, $14.00)


Order "Nature Calls"
"The best rock 'n' roll band you've probably never heard is back with its first national release in 10 years -one that blows the lid right off the jewel case." (-Kevin Convey, Boston Herald.) It's also the closest they've ever come to doing a full-on studio album, and it sounds strong, articulate, and punchy. "It's a masterpiece!" (-Francis DiMenno, the Noise.)




Yearbook '04




CDR (Iddy Biddy, 2004, 15 tracks, $14.00)


Order "Yearbook '04"
like it sez, 15 songs (9 never before released), all recorded gorgeously at the Wellfleet Beachcomber in the summer of 2004 (well, two were recorded there in past years) -it's the next best thing to being there!

Your Sounds




CD (Caraway, 2005, 16 tracks, $16.00)


Order "Your Sounds"
This 1991 release provided "a stark reminder of rock's basic power
and simple pleasures." (-David Hiltbrand, People) "The Casuals make a raucous, guitar-driven sound not unlike NRBQ but with a hint of Replacements-style corrosion." (-David Fricke, Rolling Stone) Now re-mastered, with two extra cuts.



That's That




CD (Caraway, 2005, 15 tracks, $16.00)


Order "That's That"
Originally released in 1987, the Casuals' debut album still stands as one of their finest moments, and the new version is entirely re-mixed and features two extra-ordinary outtakes. "Catchy riffs, twisted lyrics, and enough sloppy enthusiasm to restore one's faith in power pop." (-Rob Tannenbaum, Rolling Stone)

The Future Will Be Better Tomorrow




CDR (Iddy Biddy, 2000, 17 tracks, $14.00)


Order "The Future Will Be Bettter Tomorrow"
A whole bunch of marvelousness from the Incredible Casuals, comprised largely of outtakes from previous albums, plus a handful of things that have appeared previously on compilations.




It Is Balloon




CD (Akers High Fidelity, 1995, 14 tracks, $14.00)


Order "It Is Balloon"
The follow-up to "Your Sounds" will change your hairdo forever with scorchers from their live set like "Same Thing" and "Burn Me Up"! "One of the truly great obscure rock bands in America, the Incredible Casuals somehow manage to temper garage-band bluntness with an accomplished artfulness. They're brown-bag virtuosos." (-David Hiltbrand, People) "A perennial joy to have around!" (-James Lien, CMJ)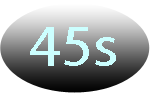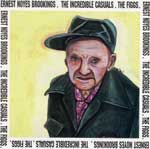 The Figgs "Citizens Band" / The Incredible Casuals "Ape"
(Kranepool, 1997, 2 tracks, $7.00)
Order "Citizens Band / Ape" 45 from CCNow
Back in Stock!
Two tracks featuring the poetry of the Duplex Planet's Ernest Noyes Brookings put to music by two of today's young, hip bands that the kids all dig so much.
View CCNow Shopping Cart / Checkout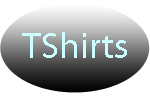 Sorry, we're currently out of stock of Incredible Casuals TShirts

View CCNow Shopping Cart / Checkout